And the winner of the latest round of images from the Woods Hole embryology course is… the skate embryo!
Here are the full results:
– SEM of butterfly scale: 93 votes
– Drosophila embryos: 37 votes
– Skate embryo: 241 votes
– Swallowtail wing: 79 votes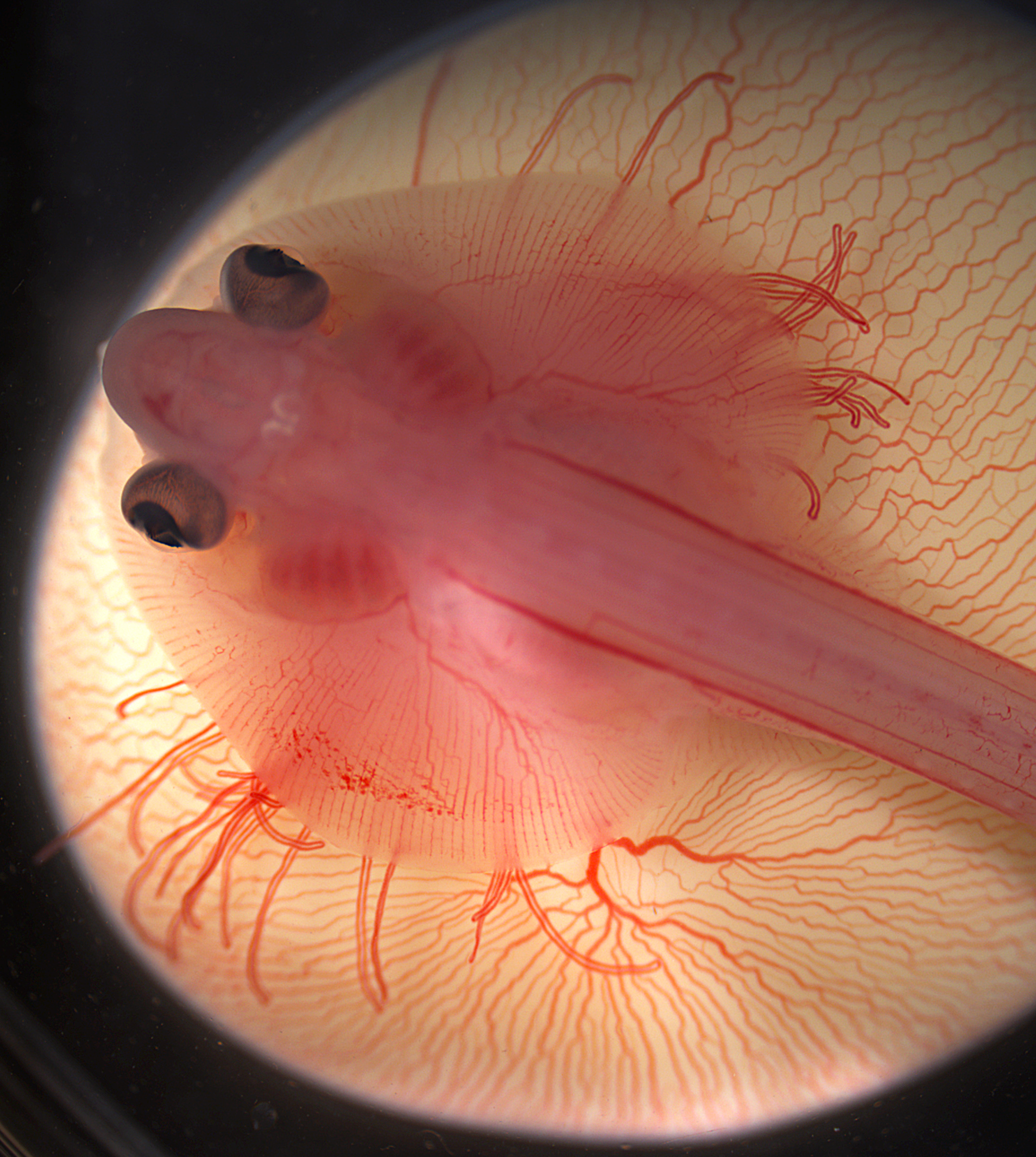 Many congratulations to Mary Colasanto (University of Utah, USA) and Emily Mis (Yale University, USA) who took this image at the 2013 course. It shows a living embryo of the little skate (Leucoraja erinacea), sitting atop its yolk at approximately ten weeks of development.  Imaged on a Zeiss Discovery.V20. This image will feature in the cover of a coming issue of Development.
The other great images in this round were taken by Lara Linden (butterfly scale), Wiebke Wessels (Drosophila embryos), and Emily Mis and Misty Riddle (swallowtail wing).