And the winner of the latest round of images from the Woods Hole embryology course is… the short-tailed fruit bat embryo!
Here are the full results:
– Pig embryo: 102 votes
– Longfish inshore squid embryo: 67 votes
– Short-tailed  fruit bat embryo: 296 votes
– Mouse embryo: 129 votes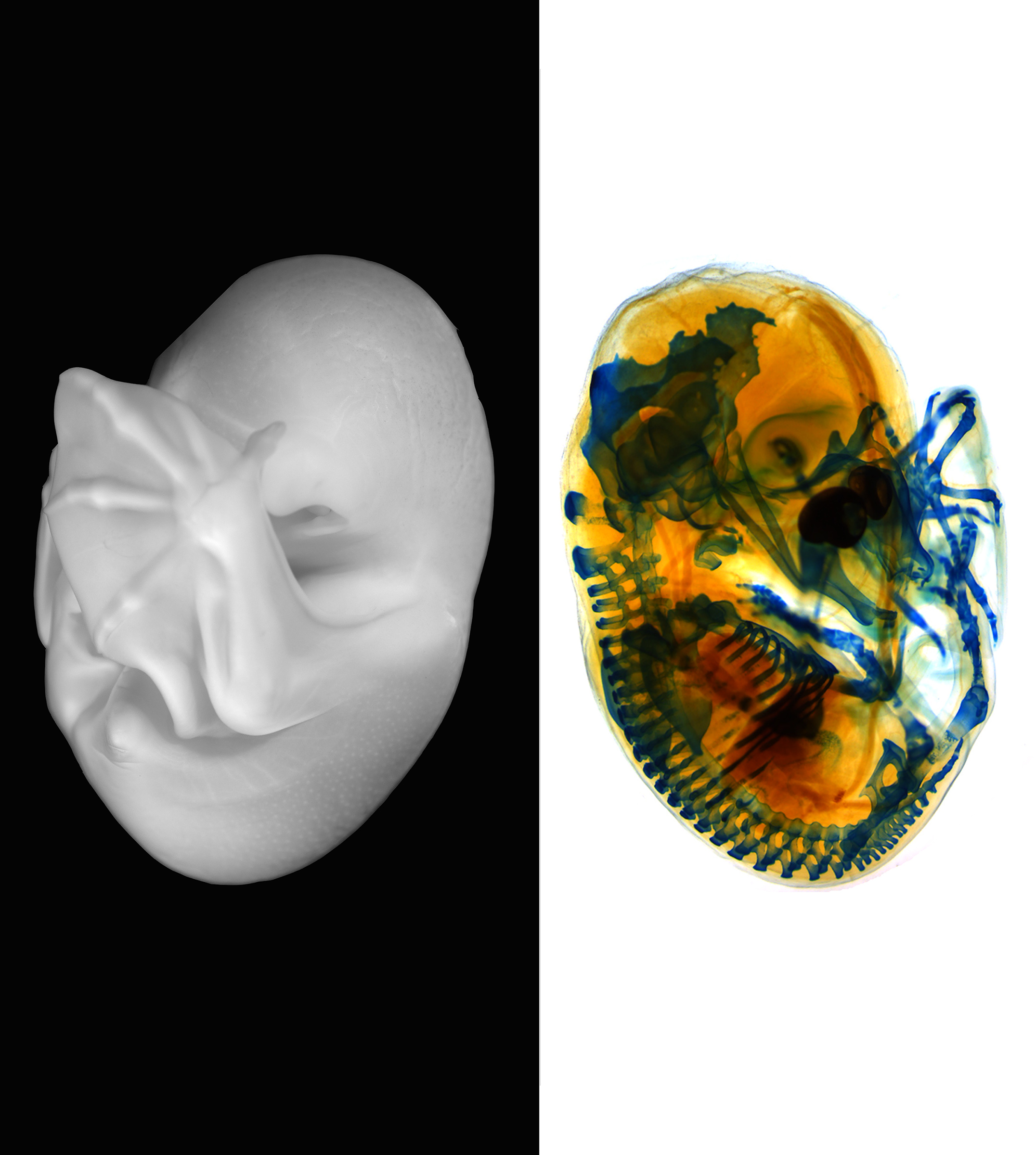 Many congratulations to Idoia Quintana-Urzainqui (University of Santiago de Compostela, Chile), Paola Bertucci (EMBL, Heidelberg, Germany), Peter Warth (Universität Jena, Germany) and Chi-Kuo Hu (Stanford University, USA) who took this image at the 2014 course. It shows a stage 19 short-tailed fruit bat (Carollia perspicillata).  The  left side of the image shows the fixed embryo before staining, imaged using a Zeiss AxioZoom with ApoTome.   The right side of the image shows the embryo after staining for cartilage (Alcian Blue), imaged using a Leica M80 Stereomicroscope. This image will feature in the cover of a coming issue of Development.
The other great images in this round were taken by Agne Kozlovskaja-Gumbriene and Anne-Marie Ladouceur (pig embryo), Michael Piacentino (longfish inshore squid embryo) and Raymond Yip (mouse embryo).