Another set of beautiful images, and another great winner! The winner of this year's 3rd round of the Woods Hole Embryology Course is the pig embryo!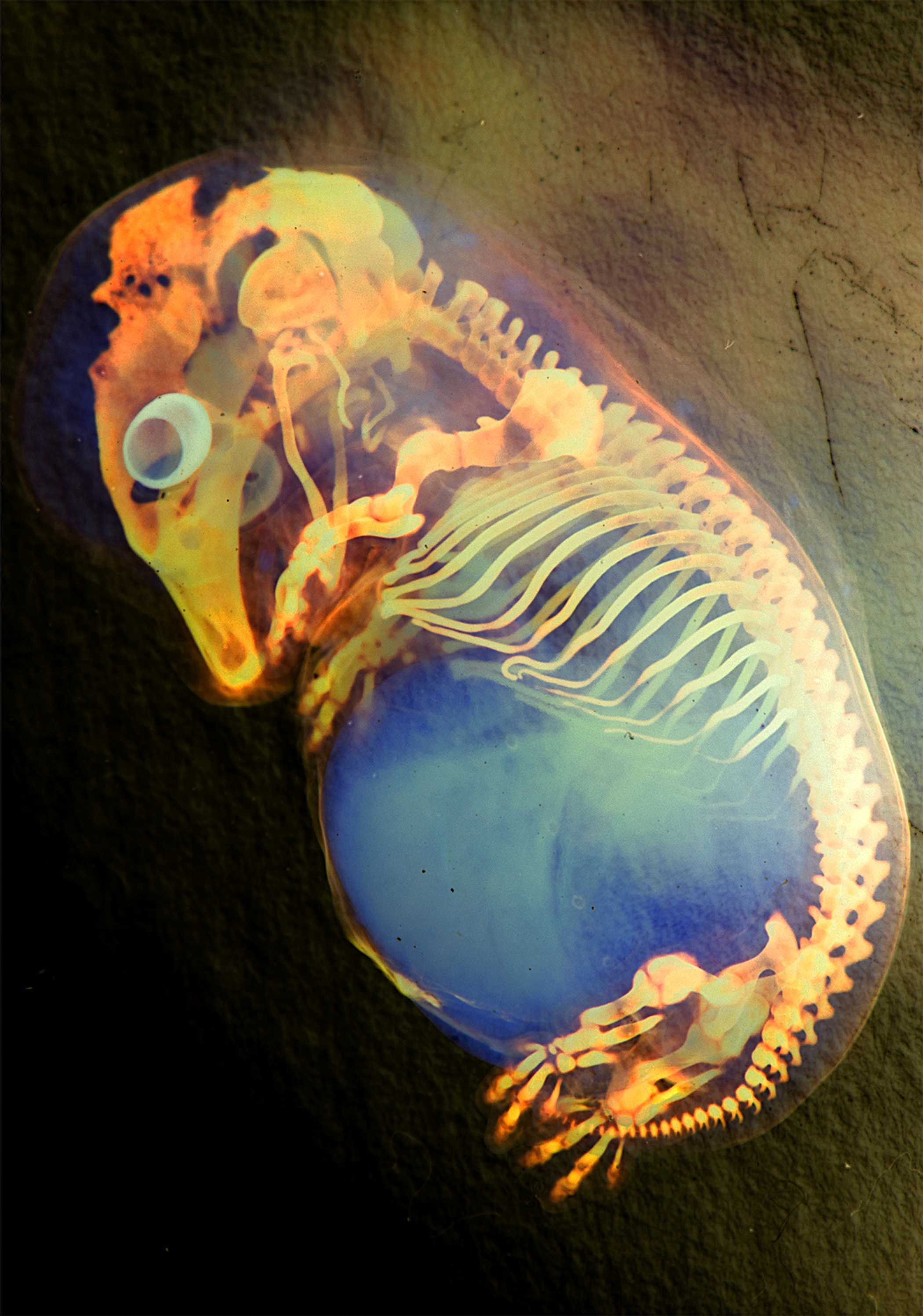 This great picture was taken by Marina Venero Galanternik (University of Utah), Rodrigo G. Arzate-Mejía (Universidad Nacional Autonoma de Mexico), Jennifer McKey (Universite Montpellier) and William Munoz (The University of Texas MD Anderson Cancer Center). It shows a colour inverted image of a skeleton preparation of a pig (Sus scrofa domesticus) embryo.
The runners-up to this competition were the Drosophila embryos by Davon Callander (Oregon State University); a fluorescently stained annelid by Eduardo Zattara (University of Maryland, College Park); and a grafted Xenopus by Elsie Place (MRC National Institute of Medical Research).
This beautiful pig embryo will feature in the cover of Development in a coming issue. As for the cover competition, there is still one round of beautiful pictures to come this year!