Let's be honest- the first talk of the morning session in a conference is always badly attended, right? Well, not at the ISDB! In a clever move by the organisers, the very first speaker of day 2 was no other than Sir John Gurdon, and consequently the room was full. The chair of that plenary session was Eddy DeRobertis, who did a postdoc with John Gurdon. When introducing him, Eddy DeRobertis mentioned not only John Gurdon's scientific achievements, and his recent Nobel Prize, but also his contributions to the scientific community: as president of the ISDB, his work at the Company of Biologists and Development, his travels around the world to teach and lecture. At Eddy DeRobertis's request the whole room welcomed John Gurdon to the podium with a standing ovation, a memorable moment of this ISDB.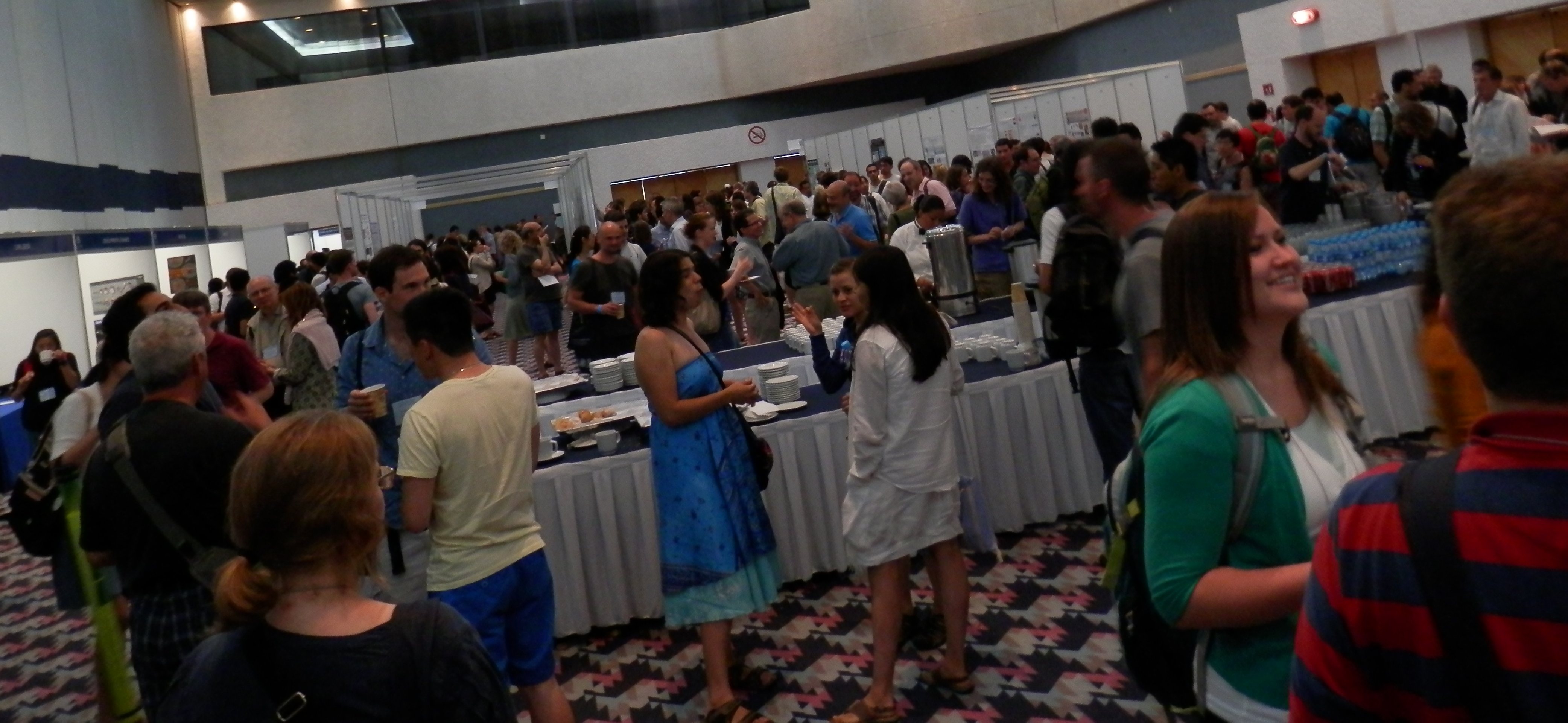 Day 2 also saw the beginning of the concurrent sessions. Each of the three simultaneous sessions has an overall theme that runs throughout the conference: 'Molecules to Cells', 'Cells to Organs' and 'Organs to Organisms', reflecting in a way the scale of the research presented in each session. The themes being covered each time vary however. For example, the 'Organs to Organisms' session in the morning focused on models of human diseases, while the one in the afternoon featured growth control. In addition to the plenary sessions, you can imagine the wide range of amazing research that is being covered at this meeting!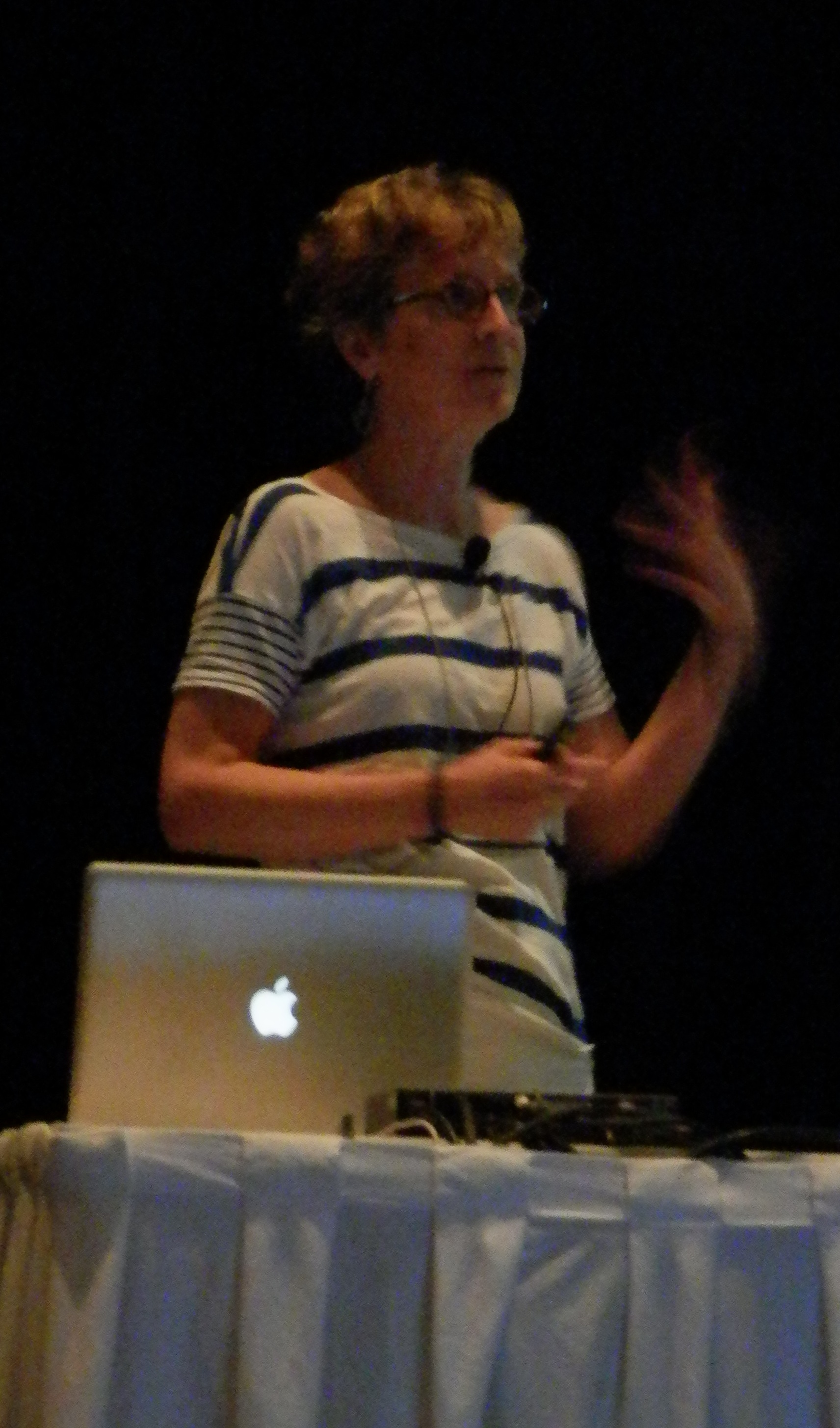 Another very nice moment of day 2 was the ISDB Harrison Medal Lecture. The Harrison Medal was previously known as the Harrison Prize, and was established in 1981 to recognize 'scientists whose contributions have significantly advanced the field of developmental biology'. It is only awarded every four years, and hence to only a very select number of scientists. At this ISDB, the Harrison Prize became the Harrison Medal, and many of the previous winners, including Sir John Gurdon, Eddy DeRobertis, Masatoshi Takeichi and Elliot Meyerowitz, were present to receive their own, brand new, Harrison Medal. The winner of this year's Harrison Medal was Janet Rossant. She gave a very entertaining talk- a fascinating overview of her career, which started as an undergraduate being taught by John Gurdon (science is such a small world!), but which also included some of the scientific questions that interest her the most at the moment. The Node will be interviewing Janet Rossant, so look out for a post about it in the near future.
The day concluded with another poster session. And for those of you that might have been jealous of the beautiful beach photo of the previous post, you might like to know that is not always openly sunny here in Cancun, and that there was also some rain!
 View from the conference centre in the morning: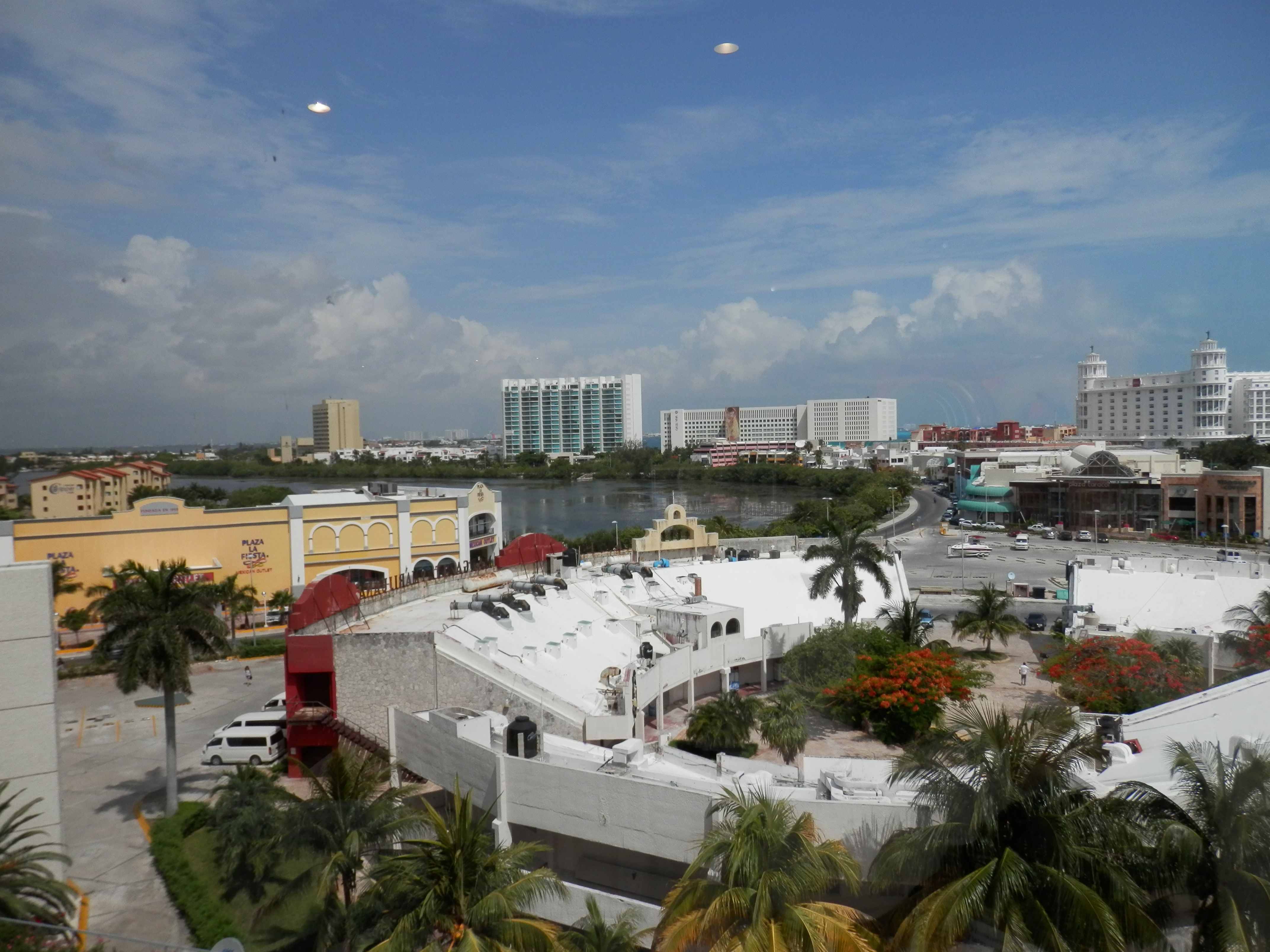 View from the conference centre in the afternoon:
The Node is at the ISDB in Cancun, and we are posting daily reports. You can read the report of day 1 here.