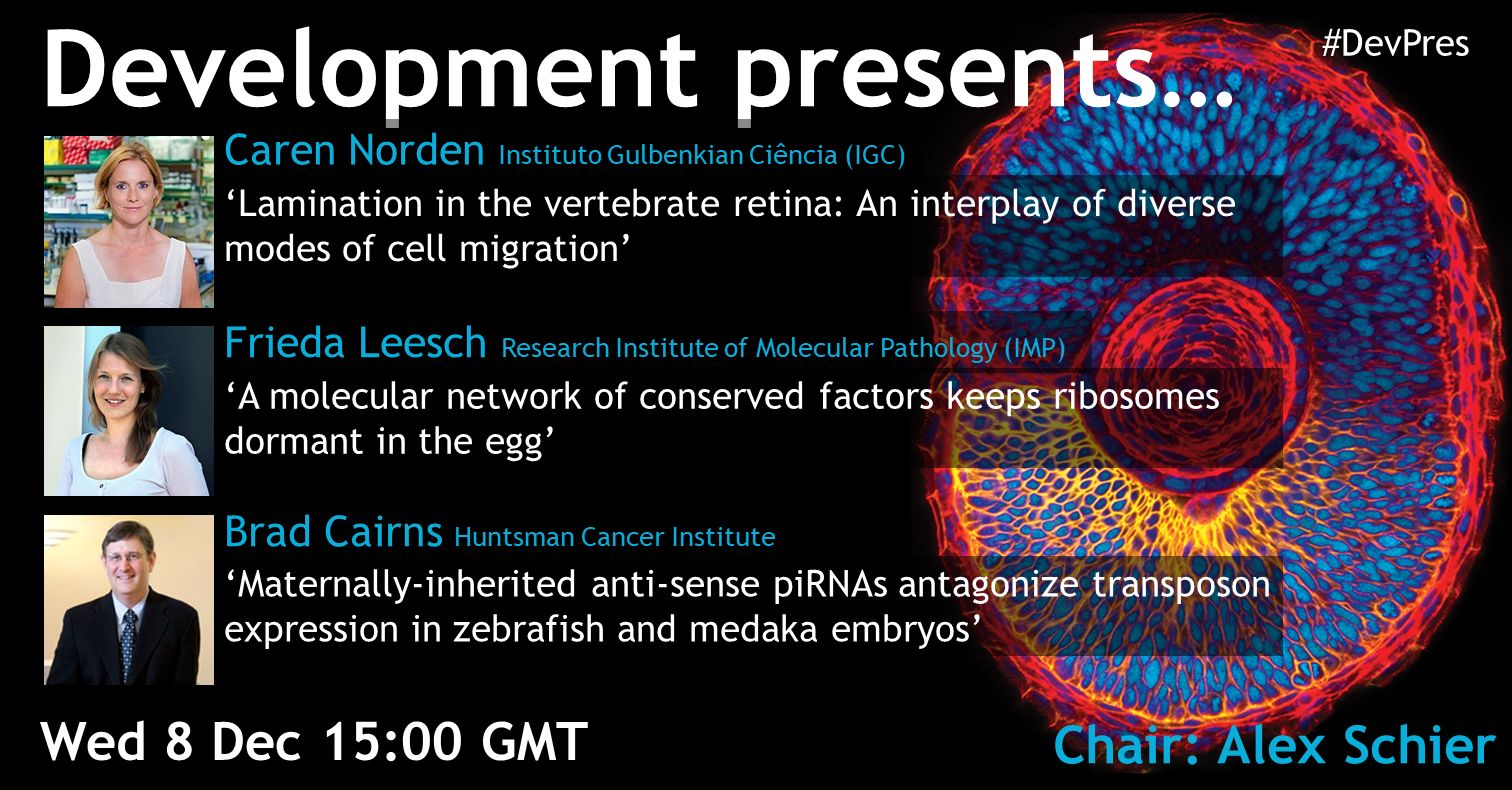 Wednesday 8 December 2021 – 15:00 GMT
For our final Development presents… webinar of 2021, we celebrate the 25th anniversary of our zebrafish issue. Guest chair Alex Schier (Harvard University and Biozentrum, University of Basel) has invited three authors of recent zebrafish preprints to present their work.
Caren Norden (Head of Cell Biology of Tissue Morphogenesis Lab, Instituto Gulbenkian Ciência)
'Lamination in the vertebrate retina: An interplay of diverse modes of cell migration'
Frieda Leesch (PhD student, Pauli lab, Research Institute of Molecular Pathology)
'A molecular network of conserved factors keeps ribosomes dormant in the egg'
Brad Cairns (Professor, Huntsman Cancer Institute)
'Maternally-inherited anti-sense piRNAs antagonize transposon expression in zebrafish and medaka embryos'
The webinar will be held in Remo, our browser-based conferencing platform. After the talks you'll have the chance to meet the speakers and other participants at virtual conference tables. If you can't make it on the day, talks will be available to watch after the event on the Node. You can also sign up to our mailing list for email alerts.