Here is our monthly round-up of some of the interesting content that we spotted around the internet:
News & Research:
– Fred Sanger has sadly passed away. A fitting tribute to him was @edyong209's tweet: CGCATTCCGTTTCGCGAAGATAGCGCGAACGGCGAACGC (reads RIP Fred Sanger)
– 2 papers published in Cell showed that cellular senescence contributes to embryonic development
– Paul Knoepfler's blog is holding a vote to find the iPS cell paper of the year 2013
– Europe PubMed Central and the British Library are running a science writing competition, and one of the papers you can explain is on developmental biology
– The British Society for Developmental Biology (BSDB) is accepting nominations for the Beddington medal for best PhD thesis of 2013
– Nature News published an editorial on the ongoing stem cell controversy in Italy
– 'I'm a scientist, get me out of here!' is holding a developmental biology-themed Q&A in association with the Royal Institution Christmas Lectures, which this year will be given by developmental biologist Alison Woollard.
Weird & Wonderful: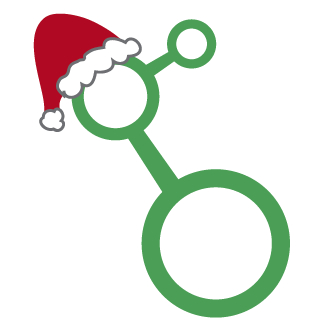 – Do you have spare eppendorfs and tips? Why not get creative and make dinosaurs!
– Christmas is upon us soon, and we have spotted a few science-themed Christmas decorations (and we also decorated the Node logo for Christmas!). Also follow the Royal Institution advent calendar to explore all 23 chromosomes and mitochondrial DNA! 
– and a 2011 cover of 'Genes to Cells' gives a great example of meow'tosis!
Beautiful & Interesting images
– Explore the labs of Nobel Prize winners in detail with these 360° images
– A smiley cell was one of the featured images of the EMBO 2014 calendar
Videos worth watching
– The winners of the 'Dance your PhD' competition were announced
– We spotted this bitter-sweet song about the first day in the lab:





– and Bruno Vellutini created a great video showing the life of a sea biscuit:



Keep up with this and other content, including all Node posts and deadlines of coming meetings, by following the Node on Twitter.