The BSDB's Autumn Meeting, to be held in Oxford this September, is the third in a series of international workshops on the extraembryonic-embryonic interface, bringing together researchers that address this topic through a wide array of approaches in diverse research organisms. This diversity of approaches is reflected by the organisers – Kat Hadjantonakis, Kristen Panfilio, Tristan Rodriguez, Susana Chuva de Sousa Lopes and Shankar Srinivas.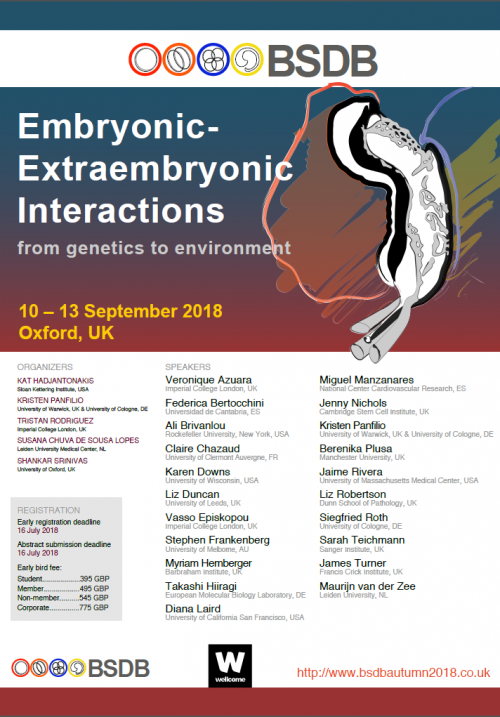 The workshop style of the meeting allows for extensive discussion and informal interactions.  In addition to short oral presentations from selected abstracts, poster presenters will also have the opportunity to provide two-minute platform introductions to their posters during a dedicated session.  Active, lively participation has been a hallmark of these workshops.
The two previous meetings were in Göttingen in 2015 and Leuven in 2011. To appreciate the breadth of recent advances at the extraembryonic-embryonic interface, check out the meeting report in Development on the previous workshop.
The deadline for early-bird registration, abstract submission, and conference grant applications for current BSDB members is Monday, 16 July
Find out more here: