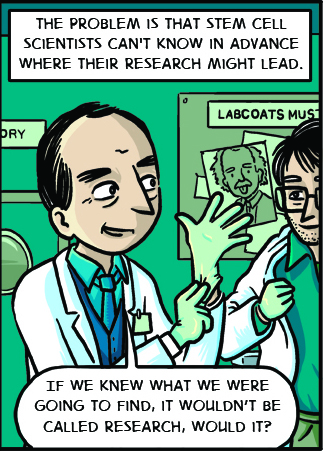 Spring has sprung! The sun is out at last (sort of), but that's not the only great news we've got from EuroStemCell: we've launched our first ever stem cell non-fiction writing competition.
This is your chance tell a stem cell story with your imaginative science writing, by creating a comic or by writing a poem. And you could win 300 Euros and see your work live on eurostemcell.org.
Judges for the competition include CellStemCell Editor Debbie Sweet and well-known science fiction author Ken McLeod, amongst others.
Go on, give it a go! Full details at http://www.eurostemcell.org/stem-cell-competition
In other news from EuroStemCell, there's lots of new material on our website:
Our latest newsletter fills you in on this and more.
Sign up to receive our monthly e-newsletter at http://www.eurostemcell.org/newsletter. You can also keep in touch by following @eurostemcell on Twitter or liking us on Facebook. Your feedback is always very welcome – via these channels or use our website contact form to get in touch.