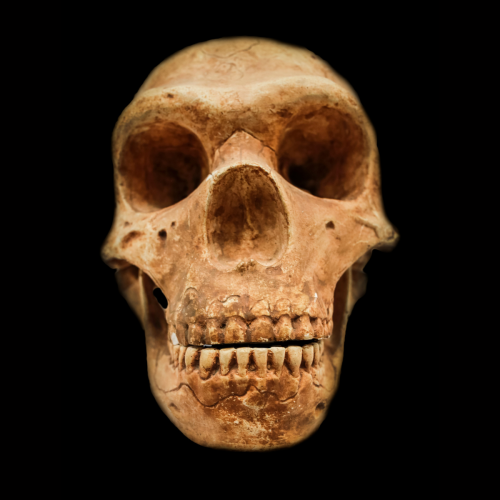 Where did we come from? And how are we related to the ancient species that came before us? Asking questions like these is part of what makes us human. But, genetically speaking, what really does make us human?

Dr Kat Arney
In the latest episode of the Genetics Unzipped podcast, we're exploring what we can discover about our evolution from our DNA, and what evolutionary secrets might be contained in the ancient DNA of our ancestors. Dr Kat Arney looks at why this year's Nobel Prize awarded for the genomics of ancient humans, how genetic mutations allow Tibetans and their dogs to survive in high altitudes, and dispelling the myth about why many adults can drink milk.
Genetics Unzipped is the podcast from The Genetics Society. Full transcript, links and references available online at GeneticsUnzipped.com.
Subscribe from Apple podcasts, Spotify, or wherever you get your podcasts.
Head over to GeneticsUnzipped.com to catch up on our extensive back catalogue.
If you enjoy the show, please do rate and review on Apple podcasts and help to spread the word on social media. And you can always send feedback and suggestions for future episodes and guests to podcast@geneticsunzipped.com Follow us on Twitter – @geneticsunzip