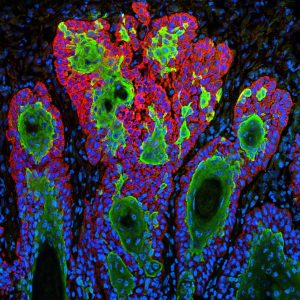 In this episode we're digging into some of the mysteries around what's often seen as the ultimate genetic disease: cancer.
We talk to Phil Jones at the Sanger Institute in Cambridge to unpack his latest research showing that low doses of X-rays – similar to what someone might receive from a few CT scans – can trigger the growth of potentially cancerous cells. And we sit down with Steve Elledge from Harvard Medical School to hear how he and his team are using their Cancer Research UK Grand Challenge Award to understand why tumours tend to arise in some tissues and not others. Plus, the evolutionary genetics of rats leaving a sinking ship.
Listen and download now from GeneticsUnzipped.com, plus full show notes and transcripts.
If you enjoy the show, please do rate and review and spread the word. And you can always send feedback and suggestions for future episodes and guests to podcast@geneticsunzipped.com