Closing Date: 24 March 2023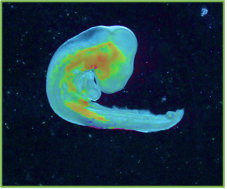 The research
The lab (https://tide.blogg.lu.se/molecular-physiology/) led by Sofie Mohlin focuses on the (patho)physiology of healthy embryogenesis and tumor initiation. We want to understand how childhood cancer forms during neural crest development by creating new research models. In this project, we use human pluripotent stem cell engraftment in chick embryos to create a human-chick chimera. You will lead the development of genetically driven disease models and analyze the implications of these genetic defects in embryonic cancer initiation.
Your profile
Great emphasis will be placed on personal suitability. The candidate should be excited about science, enjoy working in teams, be curious, and find the process of discovery thrilling!
Required qualifications:
– Obtained PhD within cancer research, developmental biology or equivalent.
– The PhD degree must not be older than three years and the applicant must not have been employed at Lund University in the past two years.
– Published papers in peer-reviewed journals
– Fluent in written and spoken English
The following qualifications are advantageous but not required:
– Experience in statistics, analyzing omics data (RNAseq, mass spectrometry etc.), in vivo models (e.g., chick embryo, mice, rats, zebrafish), immunohistochemistry, wet lab techniques, imaging.
The institution
Lund University was founded in 1666 and is repeatedly ranked among the world's top 100 universities. The University has around 46 000 students and more than 8 400 staff. We are united in our efforts to understand, explain and improve our world and the human condition. Lund University welcomes applicants with diverse backgrounds and experiences. We regard gender equality and diversity as a strength and an asset. The purpose of postdoctoral development is to promote internationalization and contribute to qualifications within research following the completion of a doctoral degree.
As a postdoc scholar in Molecular Physiology, you will be part of Lund Stem Cell Center (SCC) and Lund University Cancer Center (LUCC) with access to state-of-the-art equipment, core facilities and scientific excellence.
Practical information
A written application, including reference number, is to be sent via e-mail to the supervisor and must include your PhD diploma, CV, Personal letter, stating the reasons why the project suits the applicant (maximum one page), list of publications, and contact details to two references.
Application deadline: 24th of March
Scholarship is for 2 years and available immediately.
Closing Date: 24 March 2023
Scientific fields: Cell biology, Early embryogenesis, Development and disease
Model systems: Chick, Human, Cell culture