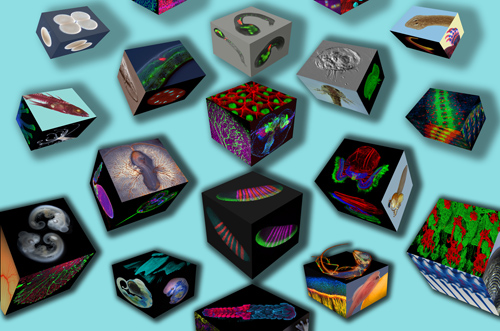 Dear students, postdocs and mentors,
We write to share our enthusiasm about the MBL Embryology course and to encourage graduate students and postdoctoral fellows to apply for the 2011 summer course "Embryology: Concepts and Techniques in Modern Developmental Biology" at the Marine Biological Laboratory from June 5 – July 17, 2011.  The application deadline has now been extended, and the MBL will accept applications up to Feb. 15th (although the website will continue to give a Feb 1 deadline).  Further course description and application information is available at
http://www.mbl.edu/education/courses/summer/course_embryo.html
This course provides a unique intensive laboratory-lecture experience in contemporary developmental biology.  Students receive instruction from leaders in the field and also have the opportunity to conduct a series of laboratory exercises/investigations using state-of-the-art equipment and a wide range of model and non-model developmental organisms.  We believe that the unique educational experience provided by the Embryology Course is not available at any home institution.  In our experience, students leave this course with an increased breadth of understanding together with practical and novel laboratory experiences and a greatly expanded network of scientific colleagues.
The curriculum is divided into three areas: 1) modern comparative embryology and molecular phylogeny, cell lineage and cell specification; 2) pattern and organ formation; and 3) transcriptional regulation and the analysis of gene networks and developmental pathways.  Students will be exposed to a broad variety of marine and terrestrial invertebrates and vertebrates, and the increasingly sophisticated methods employed to analyze their development. Daily lectures, extended discussions and frequent informal talks provide an intense intellectual experience where students and faculty alike are immersed in sophisticated and continuously changing conceptual and experimental explorations.
We assure you that funds are available to provide substantial financial assistance to defray the cost of tuition.  In 2010 the MBL was able to provide up to 75% of these costs from NIH funding to the course as well as from endowed scholarships.  We expect to provide similar financial aid in 2011.
From our experience as faculty in the course and now as the co-directors, it is our belief that sending a student to this course is a proven, sound investment for the scientific future of the student, lab, and the developmental biology community, and requires only a relatively short absence from the home institution.
If you have any questions please contact Lee, Nipam or Carol Hamel, Admissions Coordinator, at admissions@mbl.edu
Sincerely,
Nipam Patel
University of California, Berkeley
Lee Niswander
University of Colorado Denver