Closing Date: 15 March 2021
4 year PhD position, Seville Spain (deadline 25/07/19)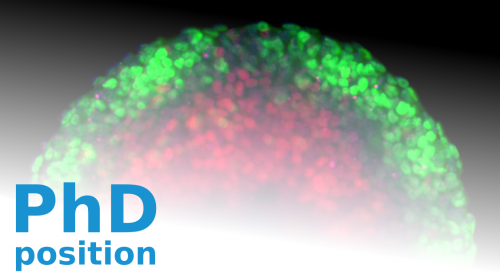 We are looking for students with a Master degree to join our lab for a 4 year PhD position, application deadline 25/07/19. Our laboratory investigates fundamental questions of developmental biology by using mouse embryonic stem cells spheroids known as Embryoids.
The successful candidate will develop a project to investigate the gene regulatory network that control Embryoid self-organization. The project is going to be strongly multidisciplinary and will combine computational modeling and experiments. Students with a theoretical background (Computer Science, Mathematics, Physics) or a biological background are welcome to apply. Experience on any of the following will be beneficial: cell culture, genome editing of stem cell, developmental biology, partial differential equations and multi-cellular simulations.
The PhD will be carried at the Gene Expression and Morphogenesis Unit (GEM) at the Andalusian Centre for Developmental Biology (CABD), in the charming city of Seville, southern Spain. The research center offers a dynamic environment with close interaction with other groups working on Mouse, Zebrafish, Xenopus, Drosophila and C. Elegans development.
Candidates should send their CV to lmarcon [at] upo.es by the 25th of July 2019. The successful candidate will be employed with a FPI scholarship starting in 2020.

—
Dr. Luciano Marcon
Self-Organization of Biological Systems
Centro Andaluz de Biología del Desarrollo – CSIC
marconlab.org