For last month's Quintay 2020 Development cover competition, just under a thousand votes were cast from across the world in order to pick the best image taken by students of the 2020 class of the MBL Practical course in Developmental Biology in Quintay, Chile. The votes are in and we can now announce the podium positions:
3rd place (12% of the vote) – Parhyale by Diana Carolina Castañeda-Cortés, Nicolas Eduardo Cumplido Salas, Felipe Andres Gajardo Escobar
2nd place (14% of the vote) – Drosophila larval body wall by Pablo Guzman Palma
1st place (44% of the vote) – Drosophila eye discs and brain lobes by Tonatiuh Molina Villa.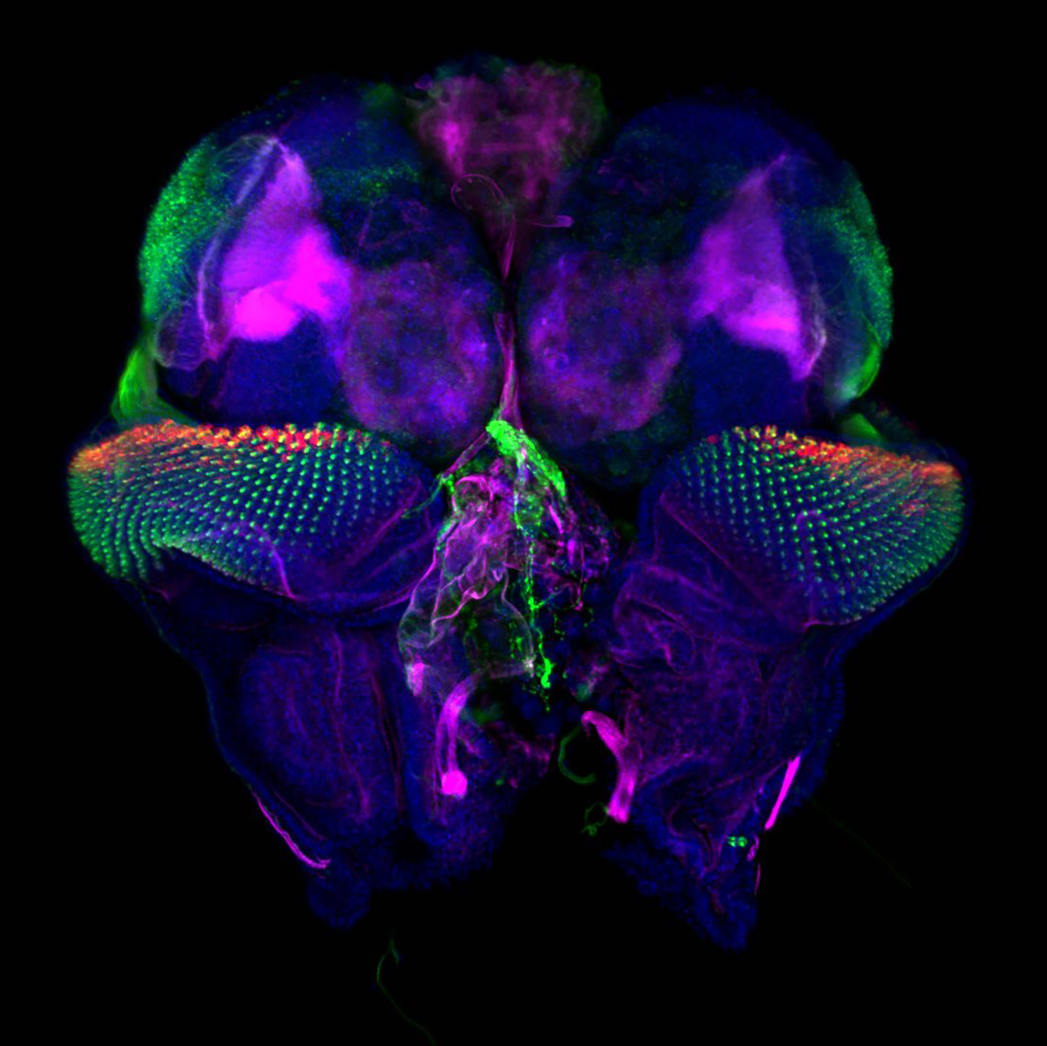 Congratulations Tonatiuh! The image will appear on the cover of a future issue of Development – look out for it.
The 2022 version of Quintay is hopefully going to take place: check out the homepage for more information.