In our final SciArt profile of 2021 we meet Jessica Richardson, a final year PhD student in Kate Poole's group at the University of New South Wales, Sydney. In addition to using her artistic skills in her lab work, Jessica works as a freelance illustrator and writer. You can find Jessica on Twitter and LinkedIn.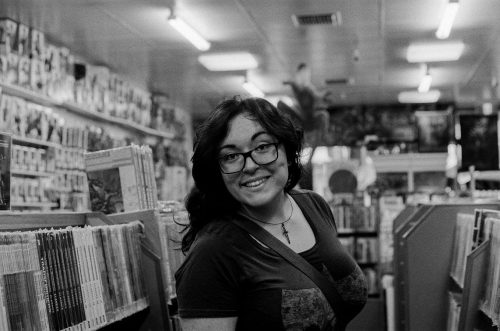 Where are you originally from and what do you work on now?
I grew up and still live in Sydney, Australia, where I completed my Bachelor's degree in Neuroscience and Physiology. I am currently in the final year of my PhD in Physiology and Pharmacology at UNSW Sydney working in Associate Professor Kate Poole's lab. For my PhD project, I am investigating how cells can sense mechanical forces using specialised proteins known as mechanically activated ion channels.
Outside of my research, I am a freelance illustrator and writer and am currently working on various projects, including contributing writing and drawings for high school science textbooks, as well as creating promotional material for commercial organisations in the STEMM space.
Were you always going to be a scientist?
I have always had a passion for science since childhood and was the annoying child that constantly asked 'why?' and 'how does that work?', so you could say so. However, my journey towards becoming a scientist hasn't been a linear path! I've always struggled to choose between pursuing a career in STEMM or pursuing one in the creative industries. For a long time during high school, I really wanted to be creative writer and/or a comic artist. At some point, my love for science won out and I decided to pursue a degree in neuroscience. Neuroscience had always fascinated me as a subject, especially regarding how we sense the world around us and how that differs so greatly from person to person.
But that wasn't the end of the story. Early during my degree, my university made a double-degree available: a Bachelor of Advanced Science alongside a Bachelor of Fine Arts. At around the same time, I also was introduced to the possibility of a career in science illustration which would combine two of my passions, so I immediately transferred into this degree.
Unfortunately, the Art and Design school was on a different campus from the main campus and trying to run across town between my lab tutorials and my art classes with my huge art book (and supplies) and safety glasses still on was too much. I made the sad decision to transfer to science only, knowing that while I could always find the time to make art on my own while completing my science degree, the reverse would not be true.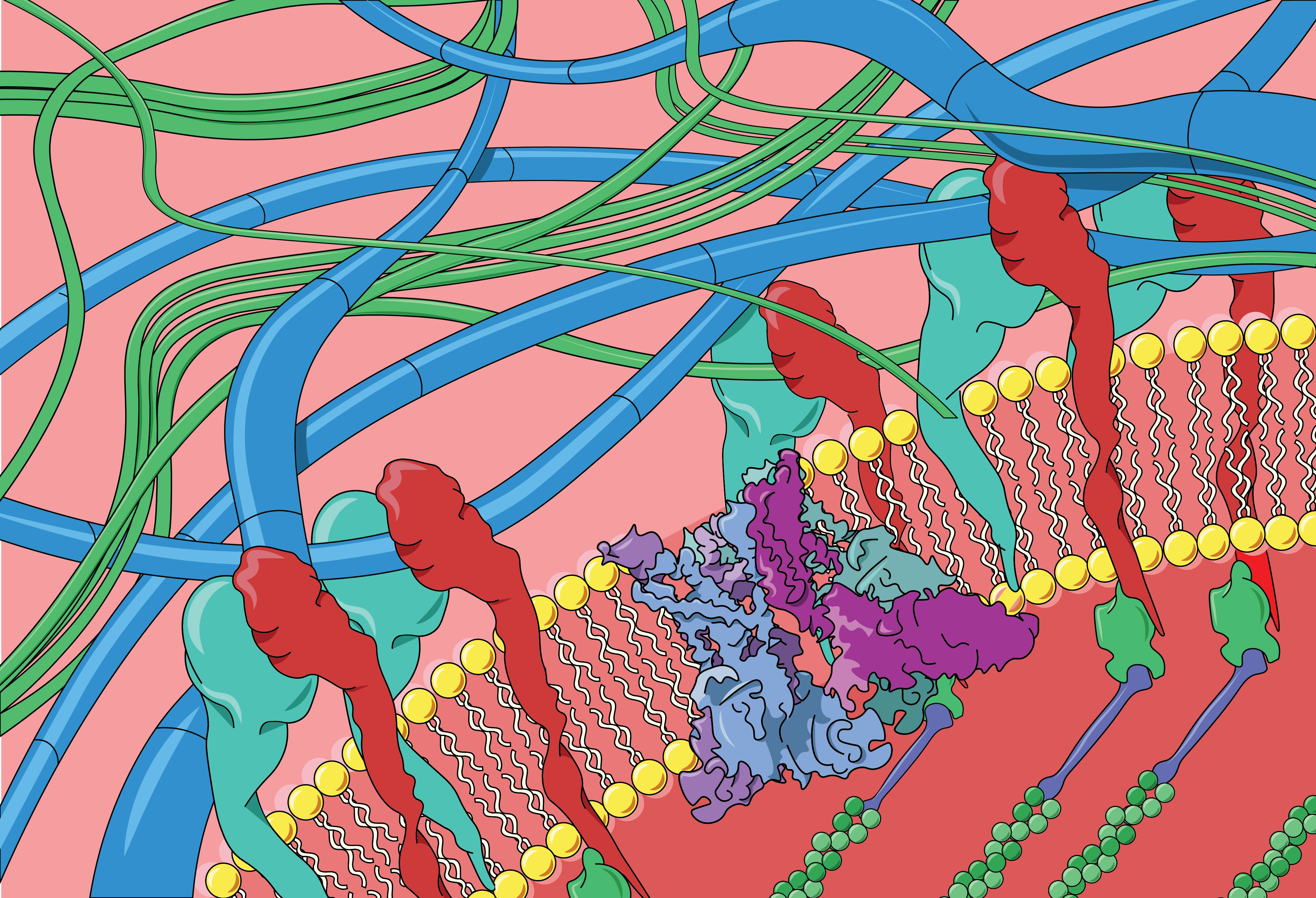 And what about art – have you always enjoyed it?
I have always enjoyed making art since I was a very young child. I was always doodling in class in school and always had to have a sketch book on hand. Throughout primary school and high school, I experimented a lot with different mediums, and to this day, while I've found my preferred mediums, I still like to dabble occasionally in different techniques.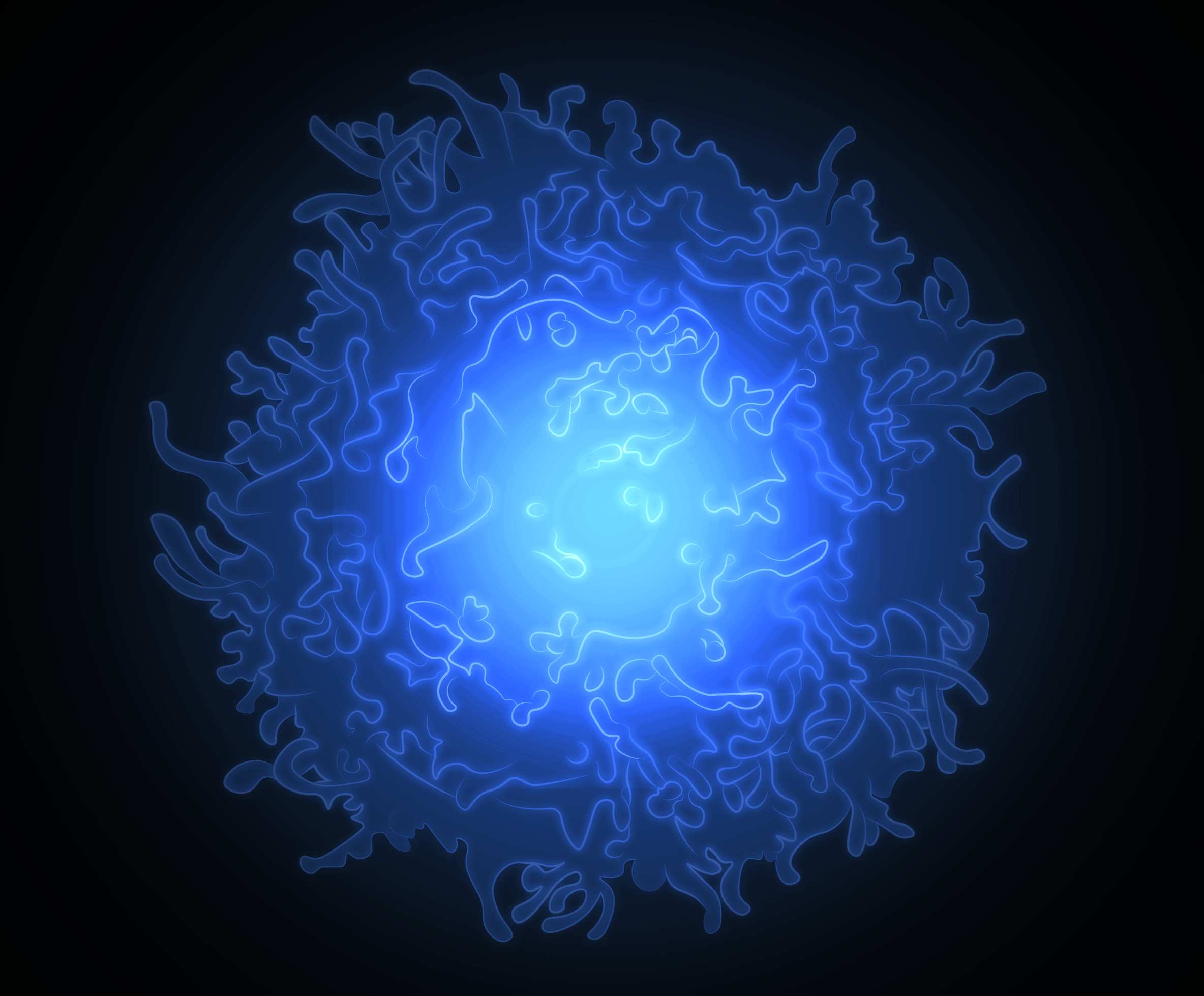 What or who are your most important artistic influences?
Generally speaking, I have always been influenced by genres that use monochromatic black and white colours and heavy shadowing. Think the stark look of noir films and black and white comics, as well as high contrast black and white photography. Looking back to my childhood dreams of being a comic book artist, I was definitely inspired by comic book artists like Frank Miller and James O'Barr, and still am, in recent years, by newer comic artists like Nicola Scott and Fiona Staples. I definitely incorporate these influences into my science illustration work and figures, and often try to create a cartoon-like feel. However, especially for illustrating cellular environments at a molecular level, I am heavily inspired by David Goodsell, who creates absolutely stunning works of art to visualise such complex concepts about the microscopic world.
My absolute biggest artistic influence and inspiration, however, has to be my oldest sister, Sara, who first got me interested in drawing and gave me my very first lessons on proportions, perspective, shading, and drawing human faces. Looking through old sketchbooks from when I was a child, there are plenty of beautiful drawings by her and many more poor emulations from me. I really have her to thank for my artistic endeavours.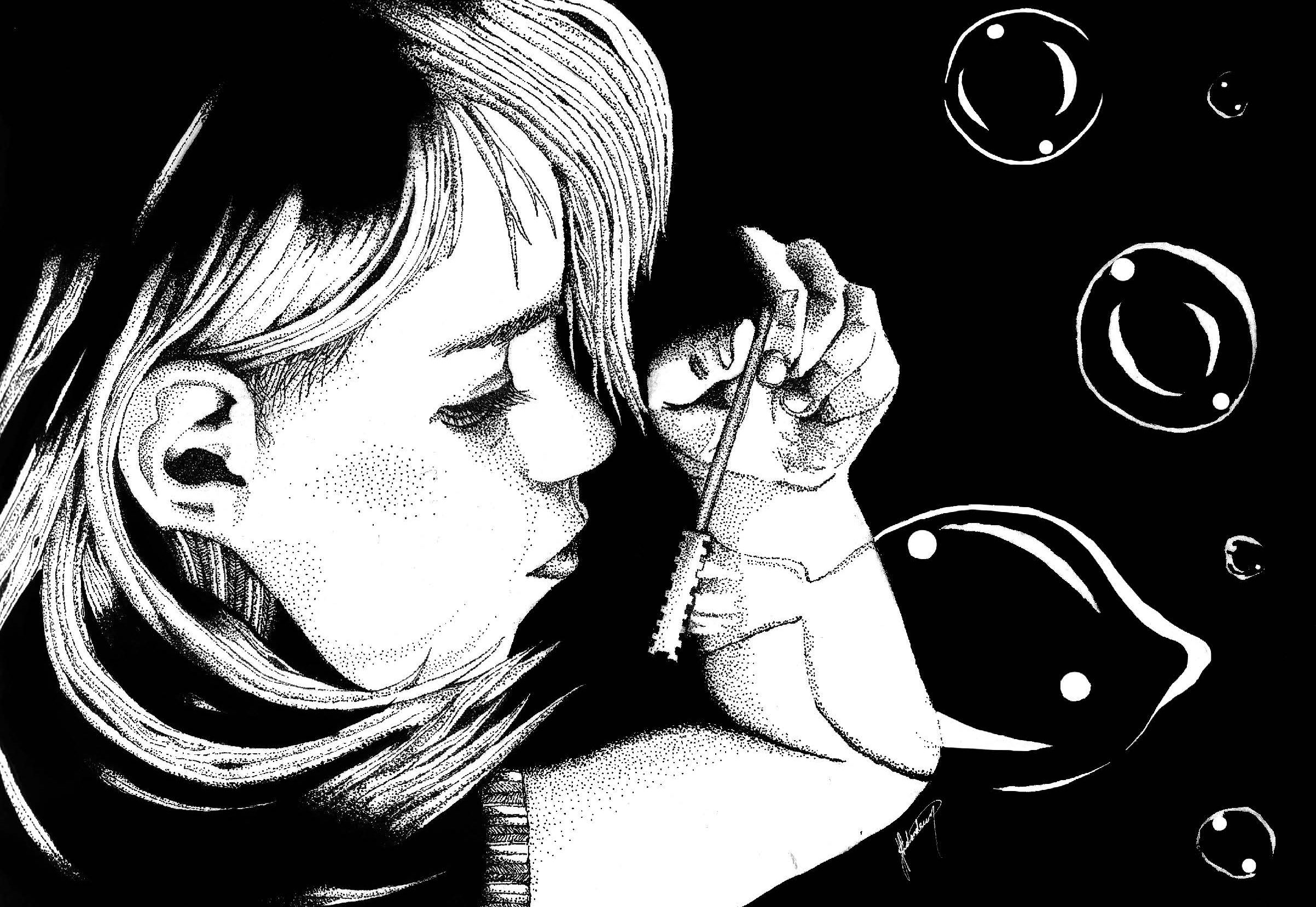 How do you make your art?
My favourite things to draw with are ink and fine-tipped pens. I like to use stippling and heavy shadows and contrast in my artworks and using a lot of black ink really gets this job done well! When making my more formal science illustrations and figures, however I like to use a graphics tablet and Adobe Illustrator and Photoshop.
Does your art influence your science at all, or are they separate worlds?
I didn't realise how much my art influenced my science until I began to present my scientific work. Trying to explain my results and ideas, and more importantly trying to communicate them quickly during my presentations and in publications made me focus on making figures and diagrams that could easily convey complex information. While it is a cliché that 'a picture is worth a thousand words', I strongly believe this to be true, and that really helps when you have a set word limit!
While it is a cliché that 'a picture is worth a thousand words', I strongly believe this to be true, and that really helps when you have a set word limit!
I think that the mental and physical act of trying to represent complicated ideas visually can teach you a lot about what is important in your own work and hence where to go next in your experiments. For instance, even having to ask simple questions like "what can I draw in a high level of detail? What aspects can I only draw very vaguely?" can give insight into where there are holes in your own knowledge, or even what might be unknown in the field and waiting to be discovered.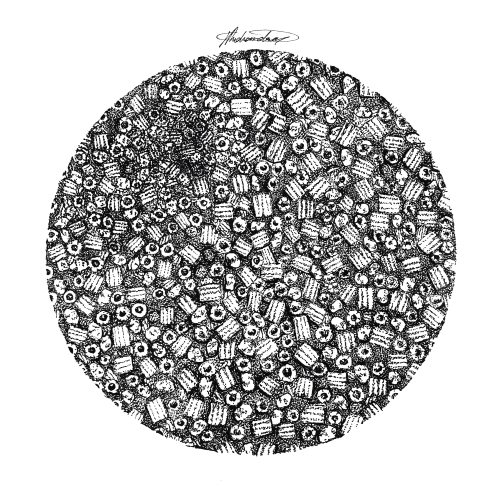 What are you thinking of working on next?
I am currently finishing the final stages of my PhD and am really excited to see what's next for me in research. I hope to continue making illustrations to communicate my own research (and others!). In the future, I'd really love to start a science web comic as well as design online visual educational tools for learning STEMM subjects. I have long-term ambitions about creating or joining a consultancy for science communication, helping other scientists to create figures and drawings which are not only useful and accurate, but visually appealing too.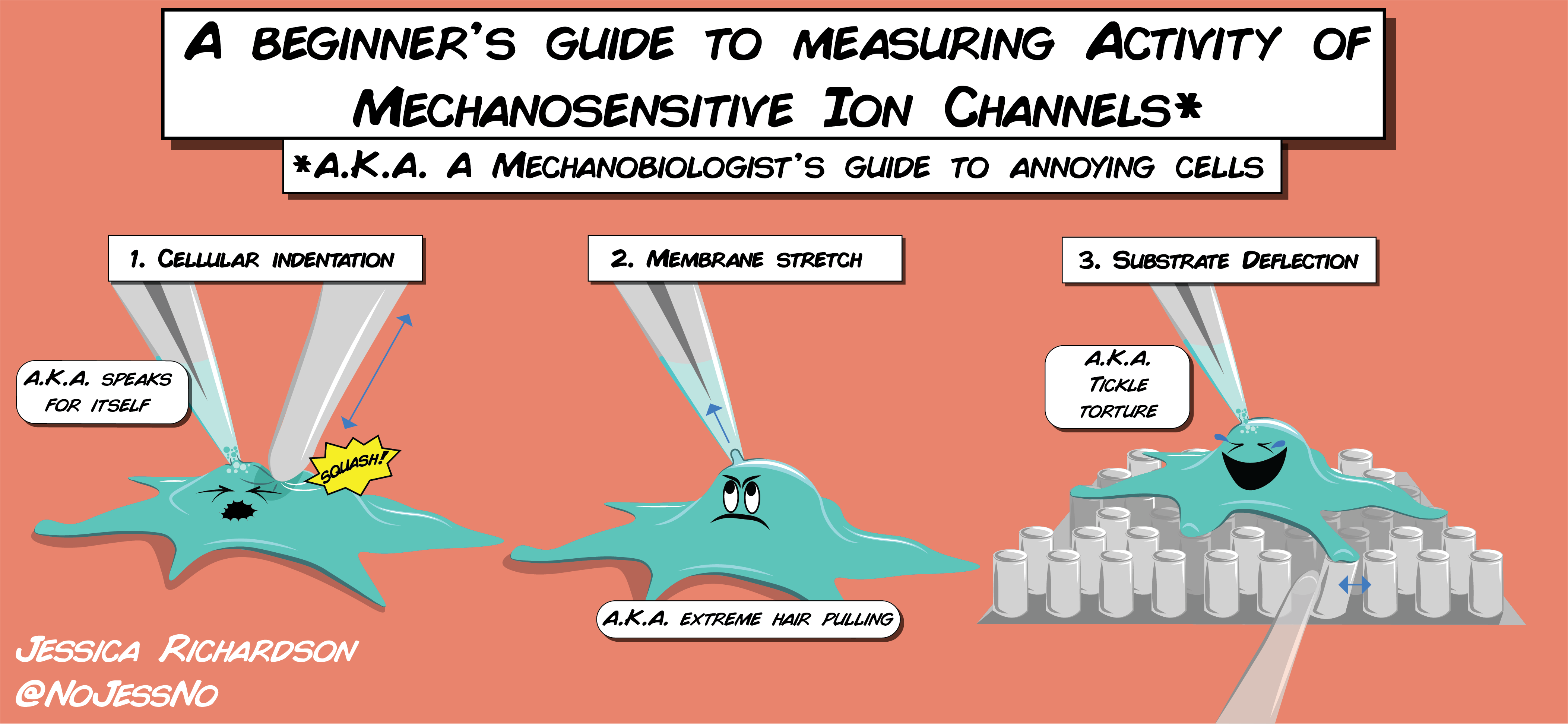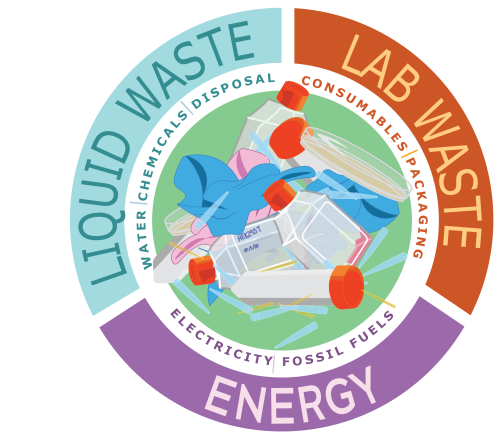 Thanks to Jessica and all the other SciArtists we have featured so far. We're looking for new people to feature in this series – whatever kind of art you do, from sculpture to embroidery to music to drawing, if you want to share it with the community just email thenode@biologists.com (nominations are also welcome!)