Read on for our news roundup of the past two weeks, with an emphasis on what has caught our eyes on twitter. This week, we focus on meetings.
A new style of scientific meeting?
#ScienceFlashMob
Meeting hashtags to follow on twitter
Meetings with upcoming abstract or registration deadline
Please note that some meetings may be full before their application deadline.
The Company of Biologists Workshops 2024
The Company of Biologists is calling for proposals for Workshops. In 2024, one Workshop is reserved for an application from the Global South, you can check out the details here.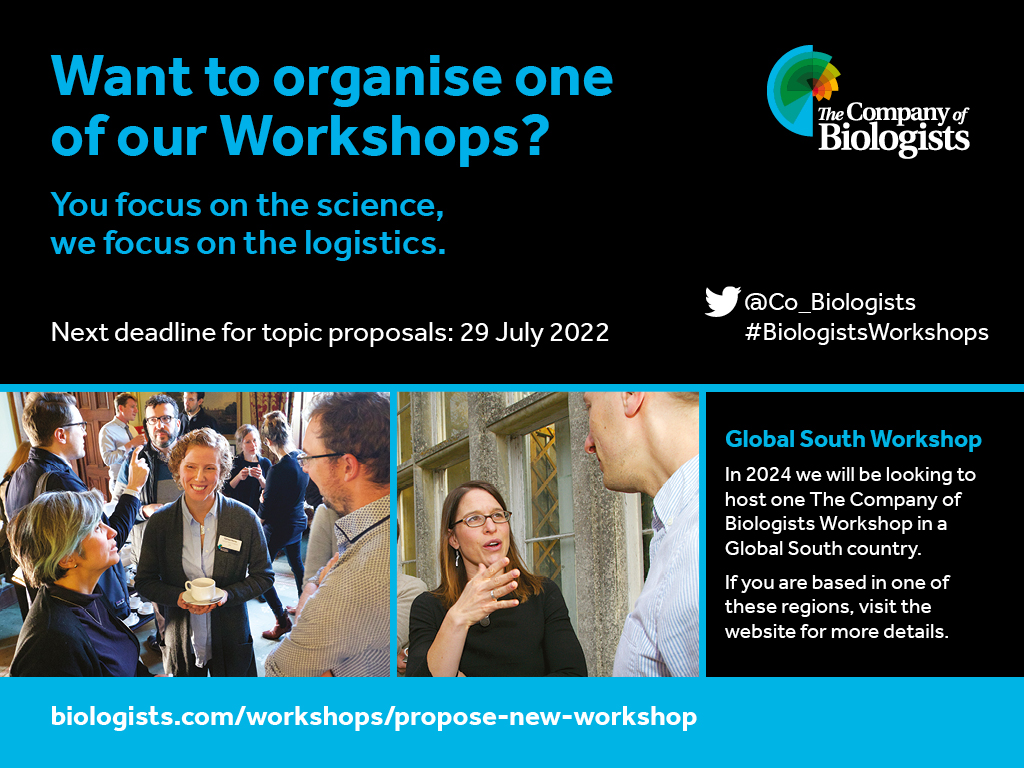 preLights in #devbio
Synthetic gene circuits – a promising way to create ideotypical plant architecture
What goes up must come down (or not) – C. elegans lacks dosage compensation mechanism
If you would like to write for the Node, check out our recent list of writing ideas. If you would like to contribute to our 'Developing news' blog, please get in touch at thenode@biologists.com