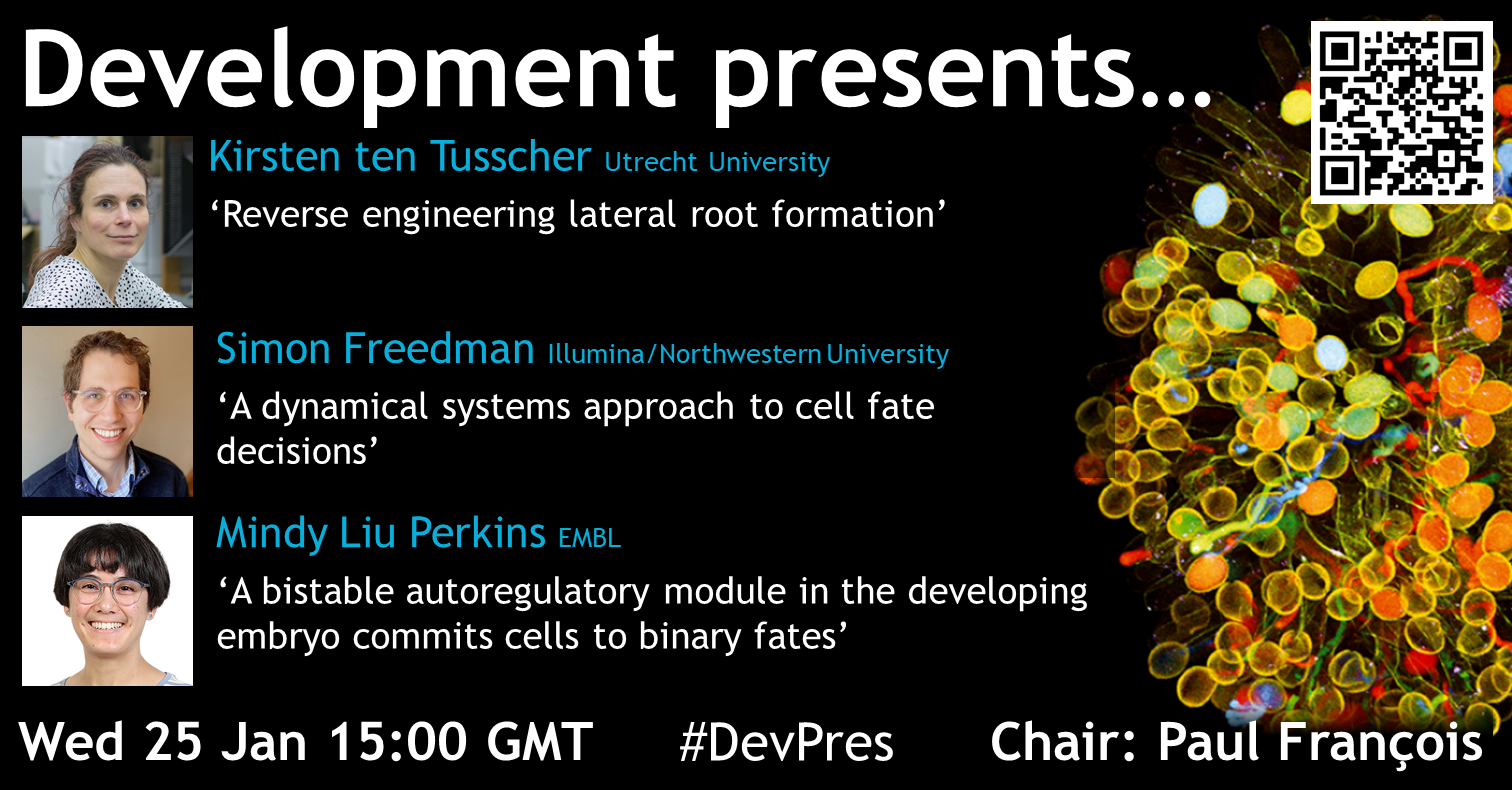 Wednesday 25 January 2023 – 15:00 GMT
Our next Development presents… webinar will be chaired by Associate Editor Paul François (who recently moved to the University of Montreal from McGill University). Paul has invited three talks on the topic of theoretical and computational modelling of developmental biology.
Kirsten ten Tusscher (Professor of Computational Developmental Biology at Utrecht University)
'Reverse engineering lateral root formation'
Simon Freedman (Senior Bioinformatics Scientist at Illumina presenting Postdoctoral work from Madhav Mani's group at Northwestern University)
'A dynamical systems approach to cell fate decisions'
Mindy Liu Perkins (Postdoctoral Fellow in Justin Crocker's lab at EMBL)
'A bistable autoregulatory module in the developing embryo commits cells to binary fates'
The webinar will be held using Zoom with a Q&A session after each talk.