Behind the paper stories
Every paper has a story behind it, and we regularly commission scientists to tell theirs. In this collection you'll discover the highs and the lows, the chance encounters and life changing discoveries from the breadth of developmental biology and stem cell research.
Recent posts
Posted by PrachiJain, on 6 November 2019
By Kefei Nina Li and Prachi Jain Stem cells are typically defined by their ability to self-renew and differentiate. These activities are tightly controlled by both intrinsic cues and …
Posted by zelhanil, on 28 October 2019
A bit of background The dependence of a protein's function on its structure is a well-known phenomenon. Back in 1970's, it was suggested that most proteins would fold into one …
Posted by Amnon Sharir, on 23 October 2019
By Amnon Sharir (UCSF), Allon M Klein (HMS), Ophir D Klein (UCSF) As most mouse geneticists know, treating a rodent with malocclusion of its front teeth can be a Sisyphean task: …
Posted by collinslab, on 30 September 2019
One of the biggest open questions in biology is how organisms can form complex patterns (limbs, organs, entire body plans) from initially disordered or very simple states. Every animal does …
Posted by jrwexler, on 24 September 2019
The story behind our recent paper in eLife. Rapid turn over of sex determination mechanisms provides biologists with an elegant study system connecting sexual selection to molecular evolution. Striking …
Posted by ttcolak, on 21 September 2019
Written by Tugba Colak-Champollion Story behind our recent paper in Current Biology "Cadherin-Mediated Cell Coupling Coordinates Chemokine Sensing across Collectively Migrating Cells" (Tugba Colak-Champollion, Ling Lan, Alisha R. Jadhav, Naoya …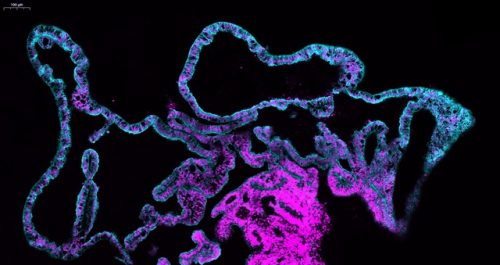 "If you notice something unusual in your experiments, don't just throw it away!"
Do you have a story to tell? We can give comments on drafts and any level of editing you want, and we particularly encourage contributions from researchers for whom English is not their first language.
Our full archive going back to 2010 is filterable by category, tag and date.