Today was the day when the excellent work of many developmental biologists was recognized by the community. The first prize to be awarded was the brand new Latin American Society of Developmental Biology prize. The winner, Roberto Mayor, was awarded this prize not only for his excellent body of work on neural crest cells, but also his efforts in promoting developmental biology in Latin America- he was the founder and first president of the LASDB, and is still very much involved, running for example, an embryology course in Chile every year. The actual prize was a beautiful and unique art piece by a Brazilian artist- a very special prize indeed. On a lighter note, Roberto Mayor also received an additional prize. Marianne Bronner awarded him a more comical gift, from all the neural crest scientists who are not fortunate enough to work, like him, in the more tractable Xenopus. Roberto then delighted the audience with a great talk on the mechanisms at work in neural crest migration.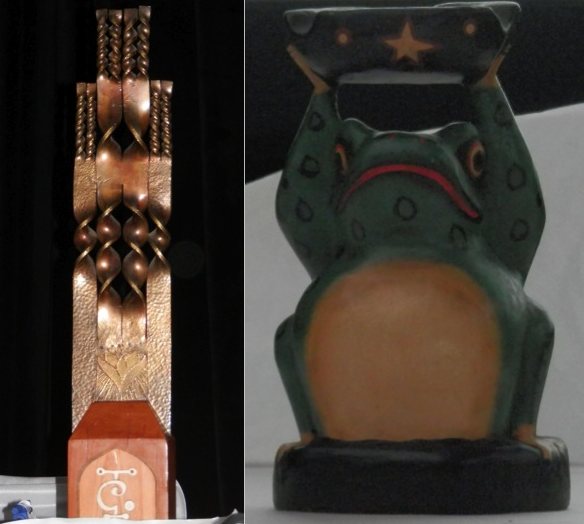 The two prizes received by Roberto Mayor. Any guesses on which one was the official prize?
Marianne Bronner was herself the receiver of an award today- the Conklin Medal awarded by the SDB to recognize her work. She very sweetly thanked her current and previous lab members (her 'progeny' as she calls them) for their hard work that made it all possible, and for having contributed for her nomination to the award. We interviewed Marianne today, so look out for the interview on the Node soon. Other awardees included Bill Wood, who was awarded the Victor Hamburger Outsanding Educator Prize, for his many contributions to the way science is taught (or should be taught) in the lecture room. Another awardee was John Fallon, who received a SDB Lifetime Achievement Award for his body of work on limb development.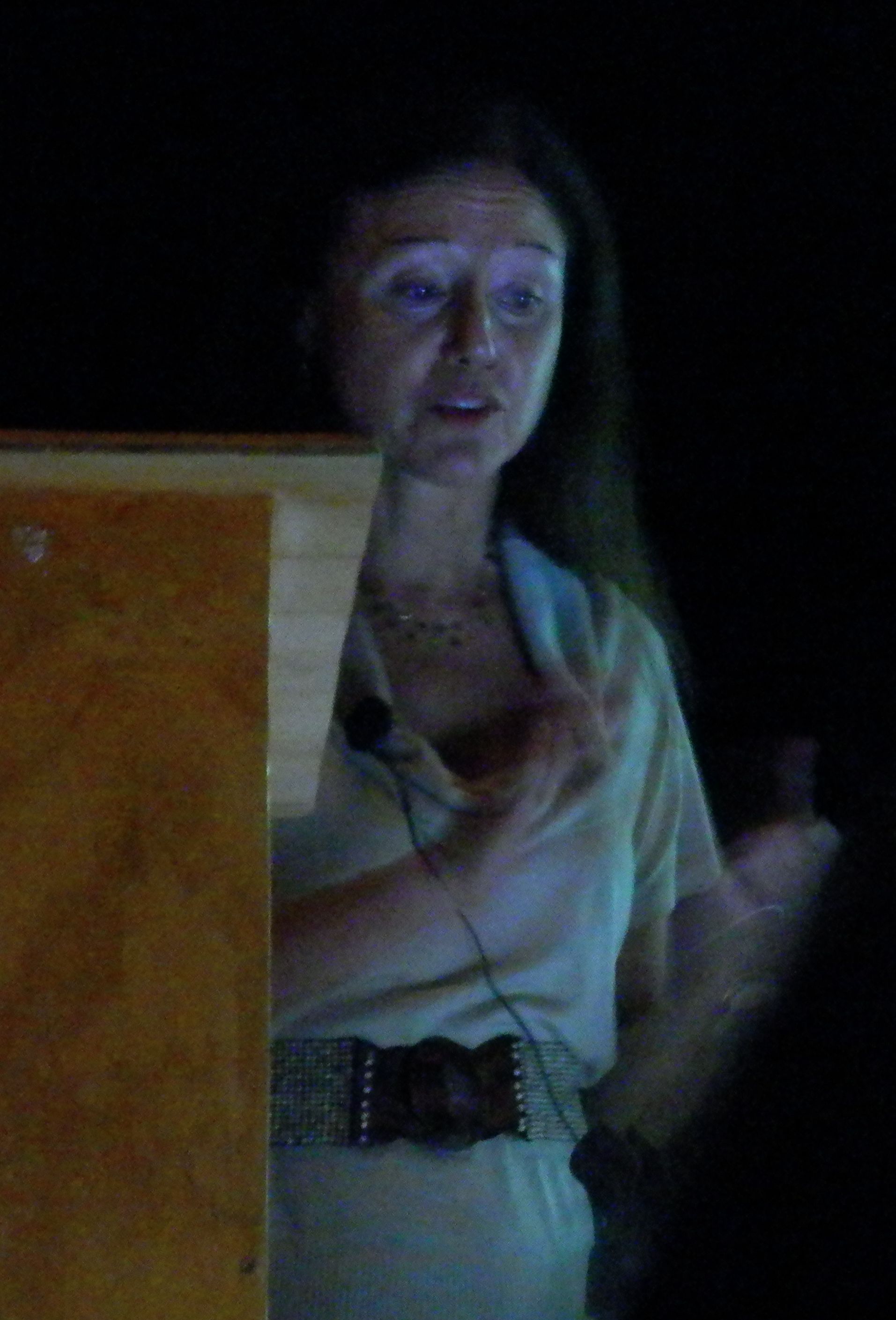 Marianne Bronner gives her Conklin Medal Prize lecture
But the conference was not only awards. There were of course more concurrent sessions, covering a range of topics: from how environmental factors can influence development to cell shape and the cytoskeleton. At the evening poster session a rumour started going around that turtles could be spotted by the beach. And we must confess that we did go for a night walk on the beach, and that we could observe turtles laying their eggs. And even if a beach at the back of a strip of hotels cannot be really considered their natural habitat, after so many talks using turtles as subjects of study it was nice to see these beautiful animals in the 'wild'!
The Node is at the ISDB in Cancun, and we are posting daily reports. In addition to this post you can read the report of day 1, day 2 and day 3.