Our jobs page has been particularly busy this month, with a range of job positions from research technicians to senior lectureships! Here are some of the other highlights:
Research: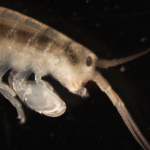 – Nikos wrote about what his work in Parhyale, recently published in Science, can tell us about the evolution of regeneration.
– The undergraduates at Reed College posted their second contribution, with a journal club discussion of a 2011 paper by Sasai and colleagues on eye morphogenesis in a dish.
– And Caroline re-posted a press release on a recent Development paper in which regeneration of the aged murine thymus was achieved by expression of a single transcription factor
Outreach: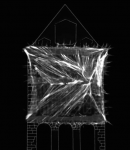 – Andreas was challenged to project cells onto buildings– cells that had been grown in micropatterns matching the buildings' architecture. Read his post for more about this exciting outreach project in Paris!
– This month we announced the winners of our outreach metaphor competition. Congratulations to Ewart and Roel from the Hubrecht Institute!
Also on the Node:
– Lilian wrote about her favourite gene names. Share your favourite gene name by leaving a comment!
– We interviewed William Razzell, winner of this year's Beddington medal, awarded by the British Society for Developmental Biology to the best PhD thesis. William did his PhD with Paul Martin at the University of Bristol, and worked on wound healing in Drosophila.
– Mariana wrote about her collaborative visit to Seville, where she produced the transgenic fish lines that will help her establish her new lab in Costa Rica.
– Megan reported from a state meeting of the Australia and New Zealand Society for Cell and Developmental Biology in New South Wales, Australia.
– And at a recent meeting we asked the Node readers to tells us what is the most exciting scientific advance of the last few years, and what is the best scientific advice they ever received. We collated their answers in this short video.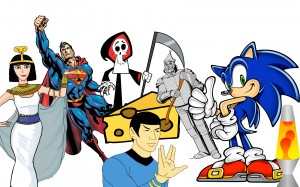 Happy reading!